Flour Mills of Nigeria Plc - Announce a Final Dividend
Thursday 25 July, 2019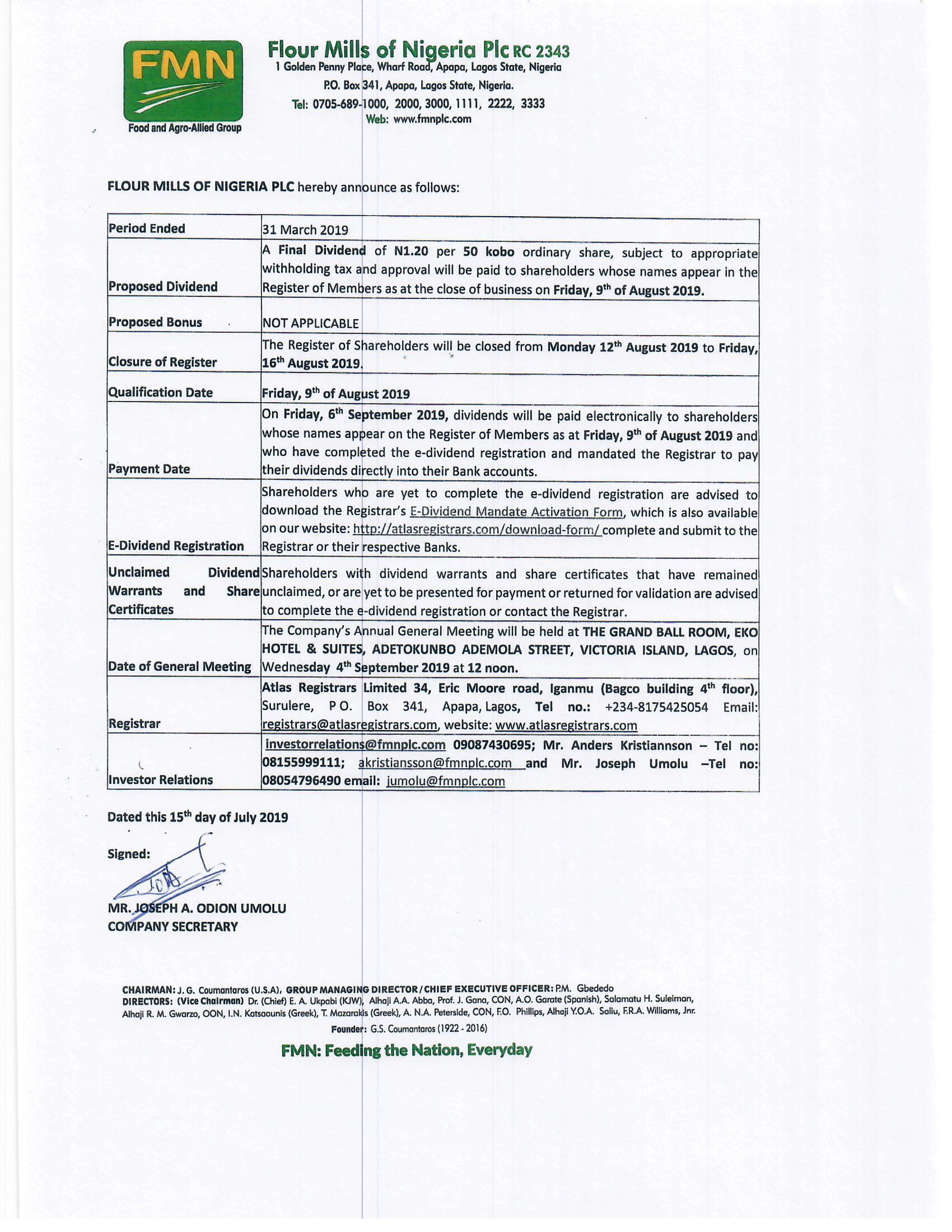 ---
MTN Nigeria Communications - Notification on Board Changes
Wednesday 24 July, 2019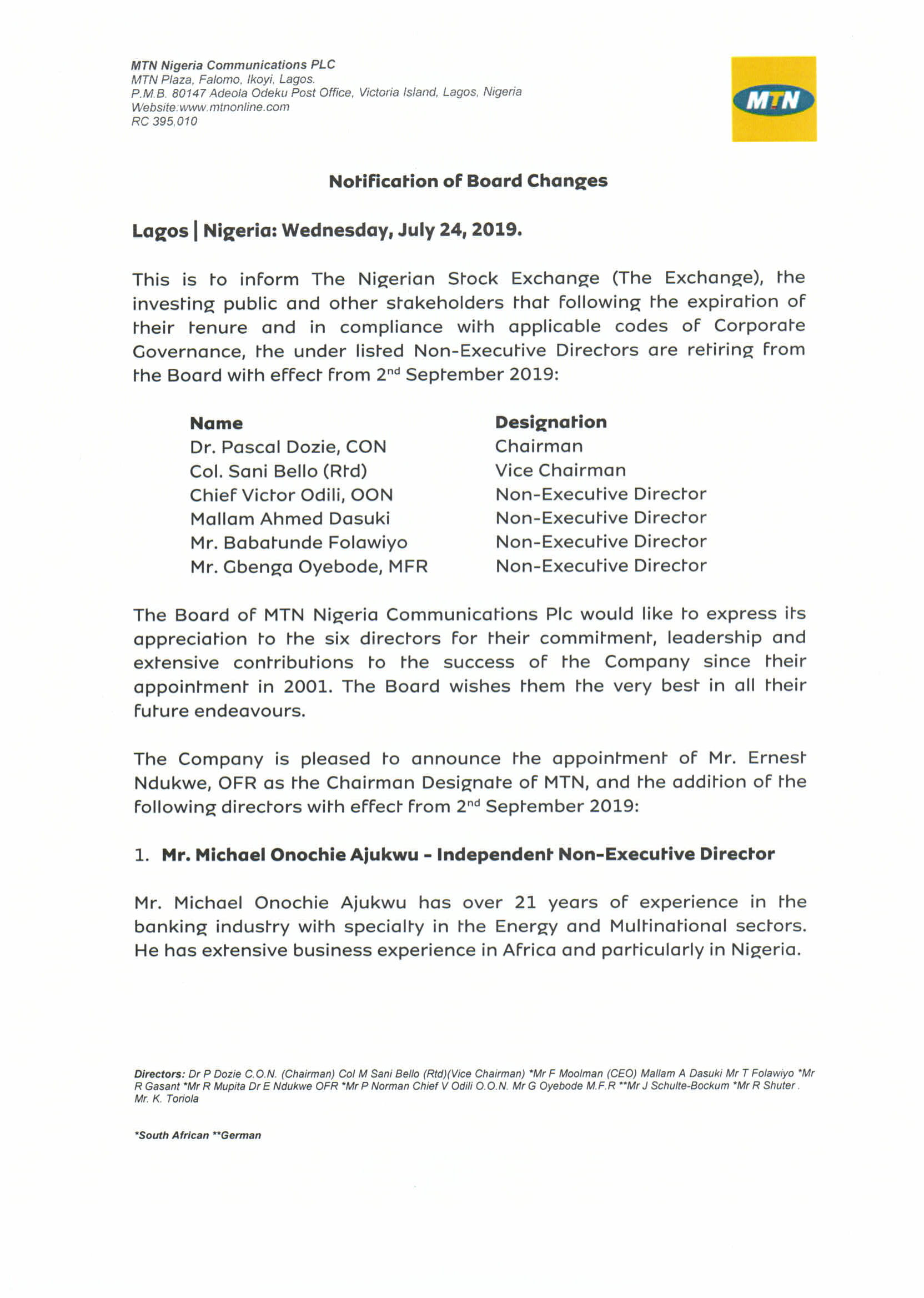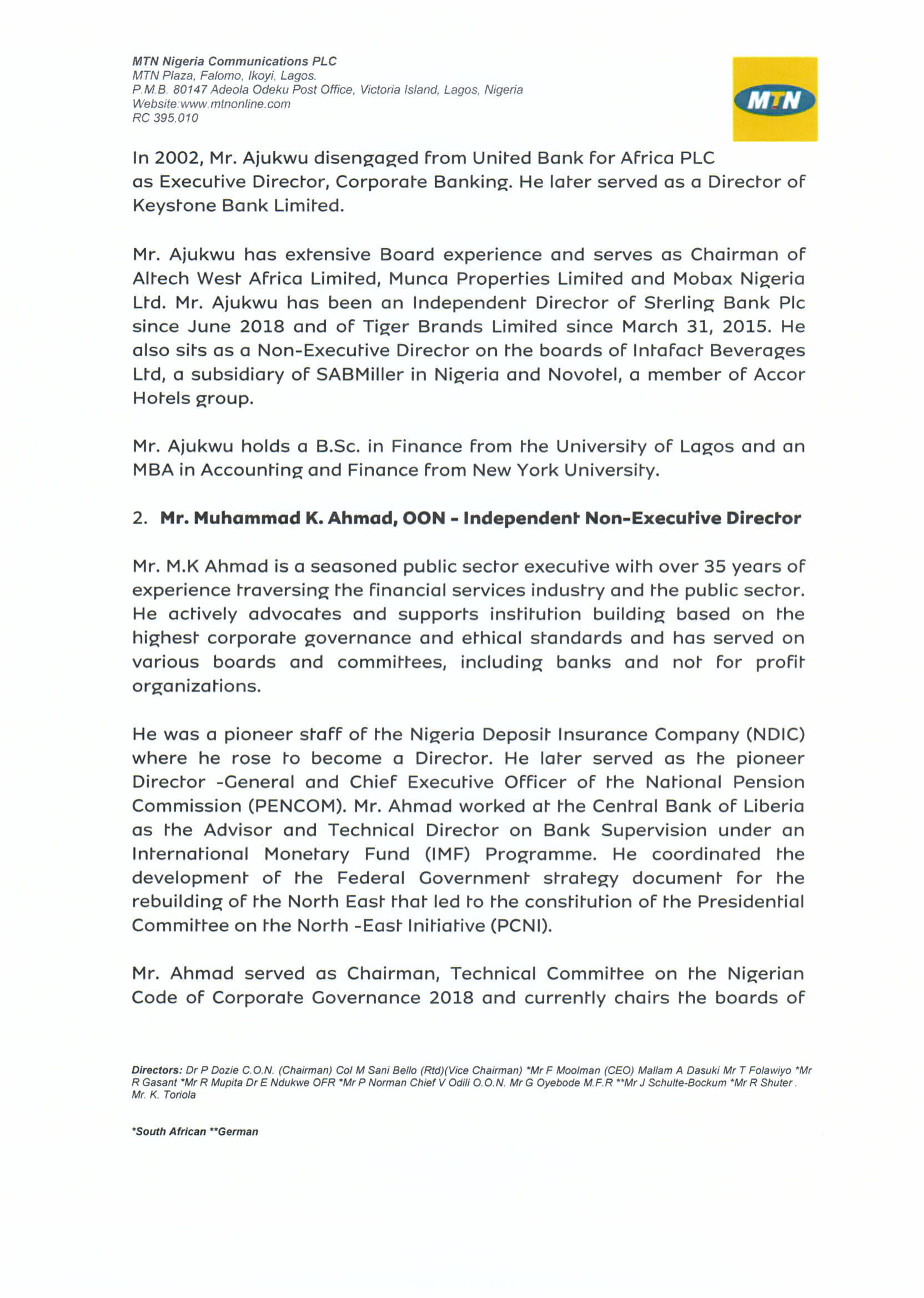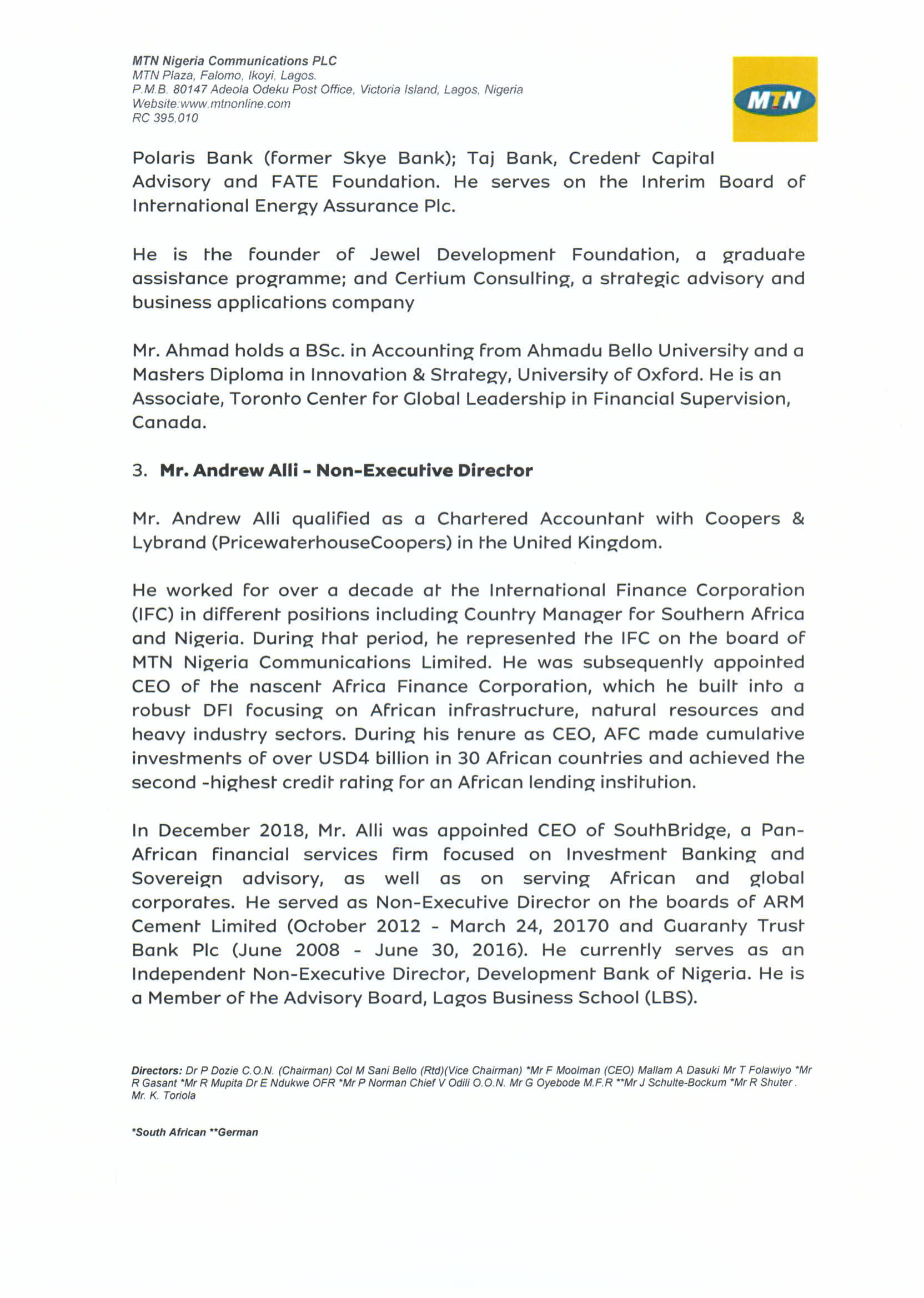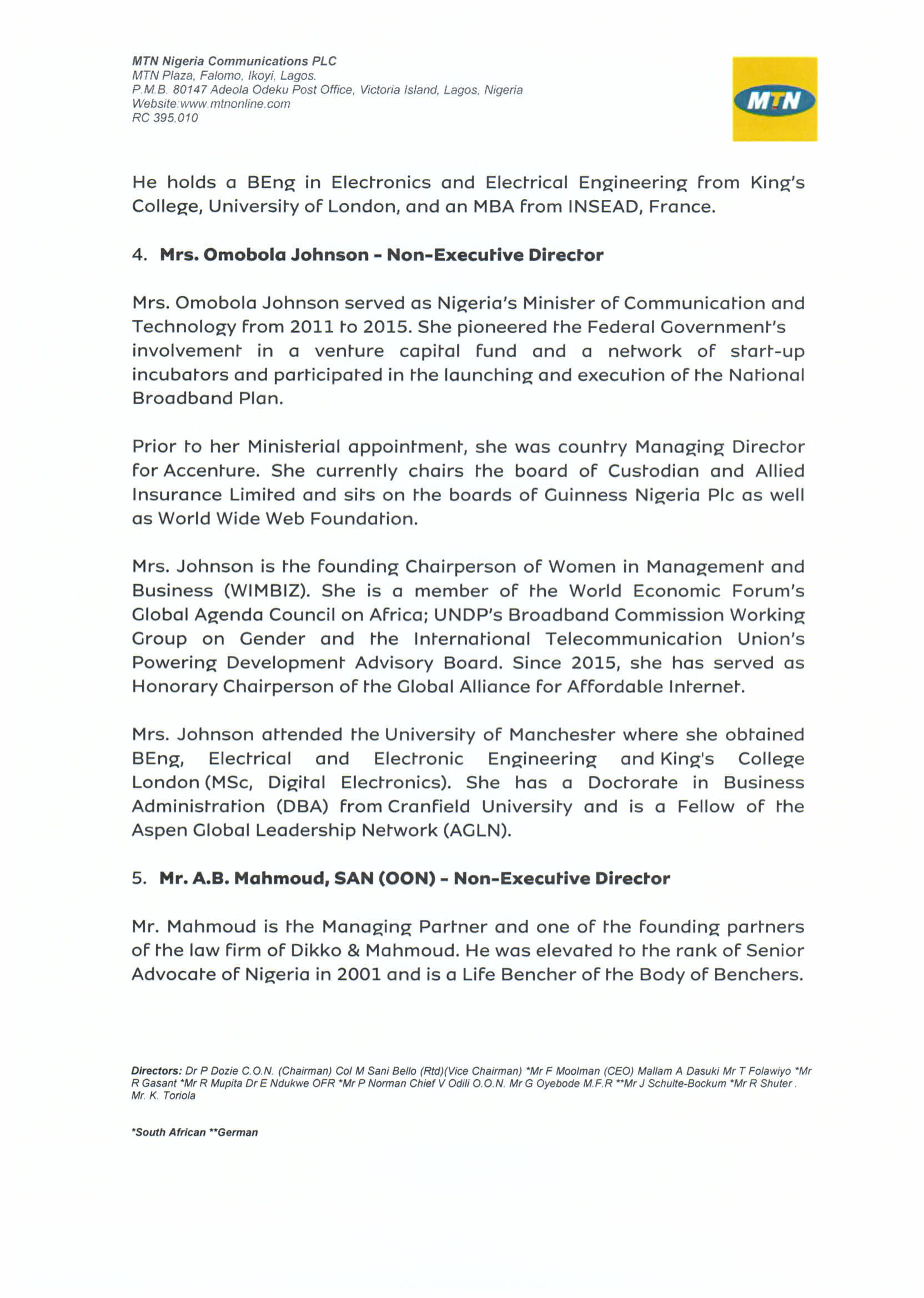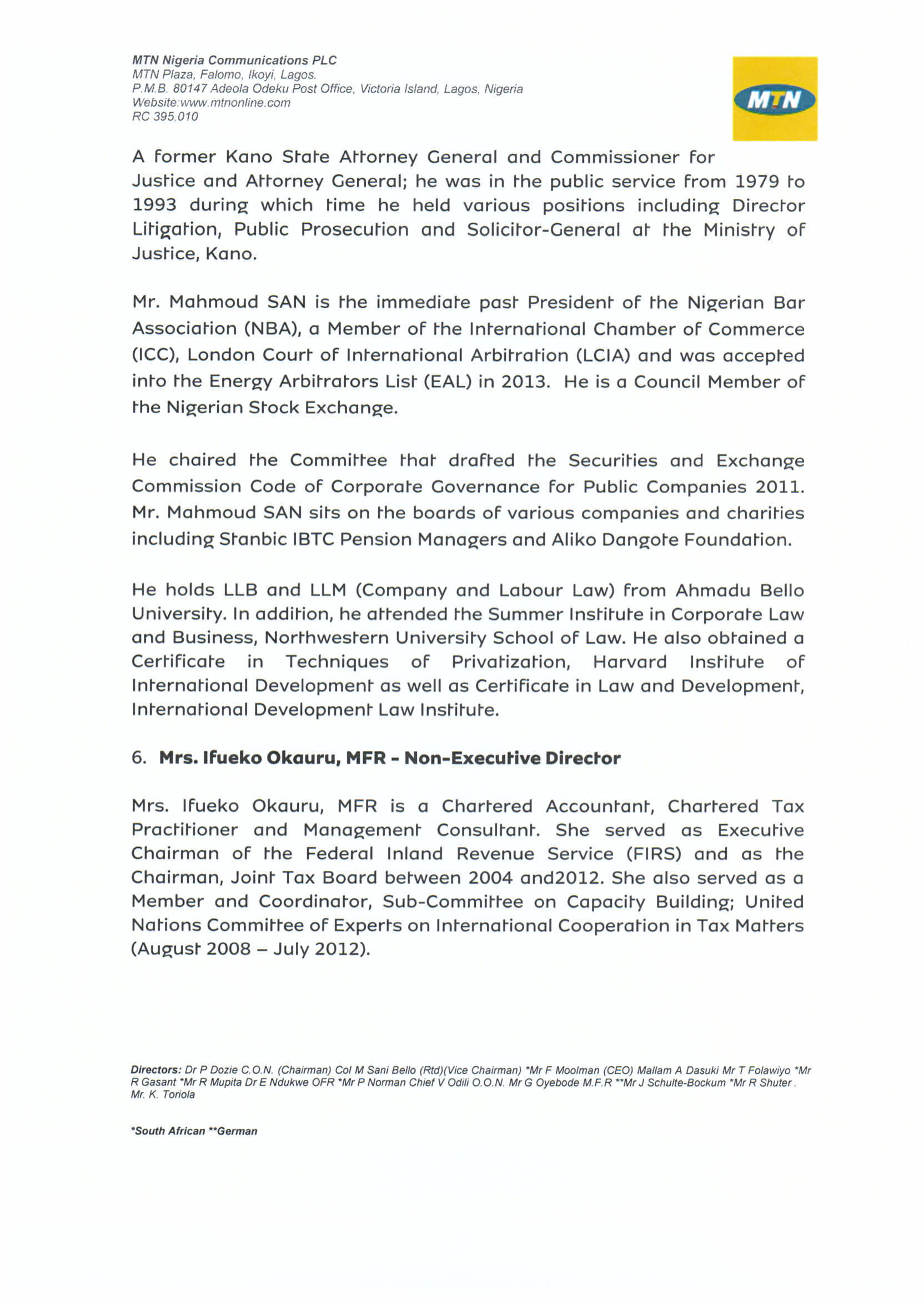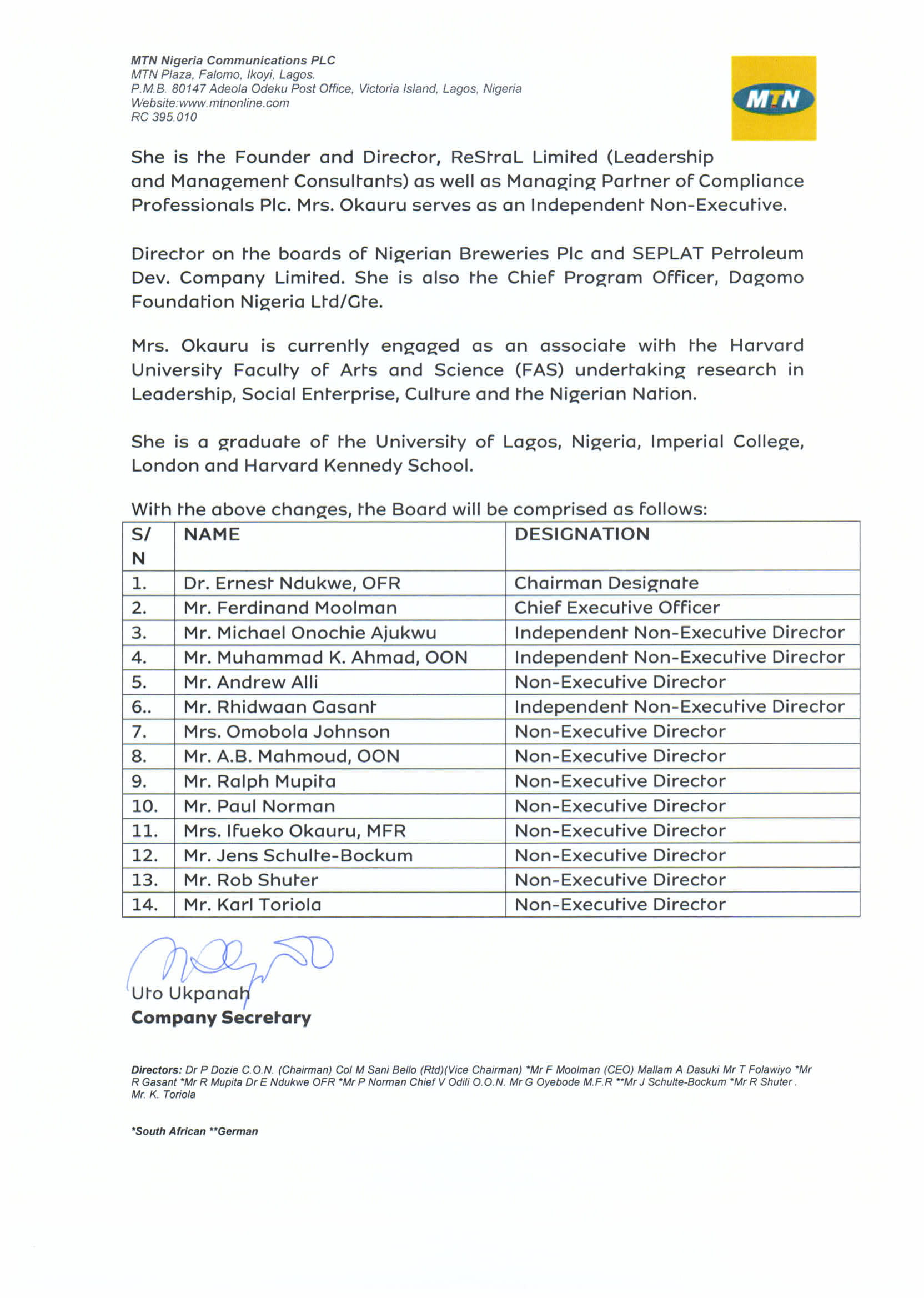 ---
Ikeja Hotel Plc - Announce an Interim Dividend of 0.03K per 50Kobo
Saturday 20 July, 2019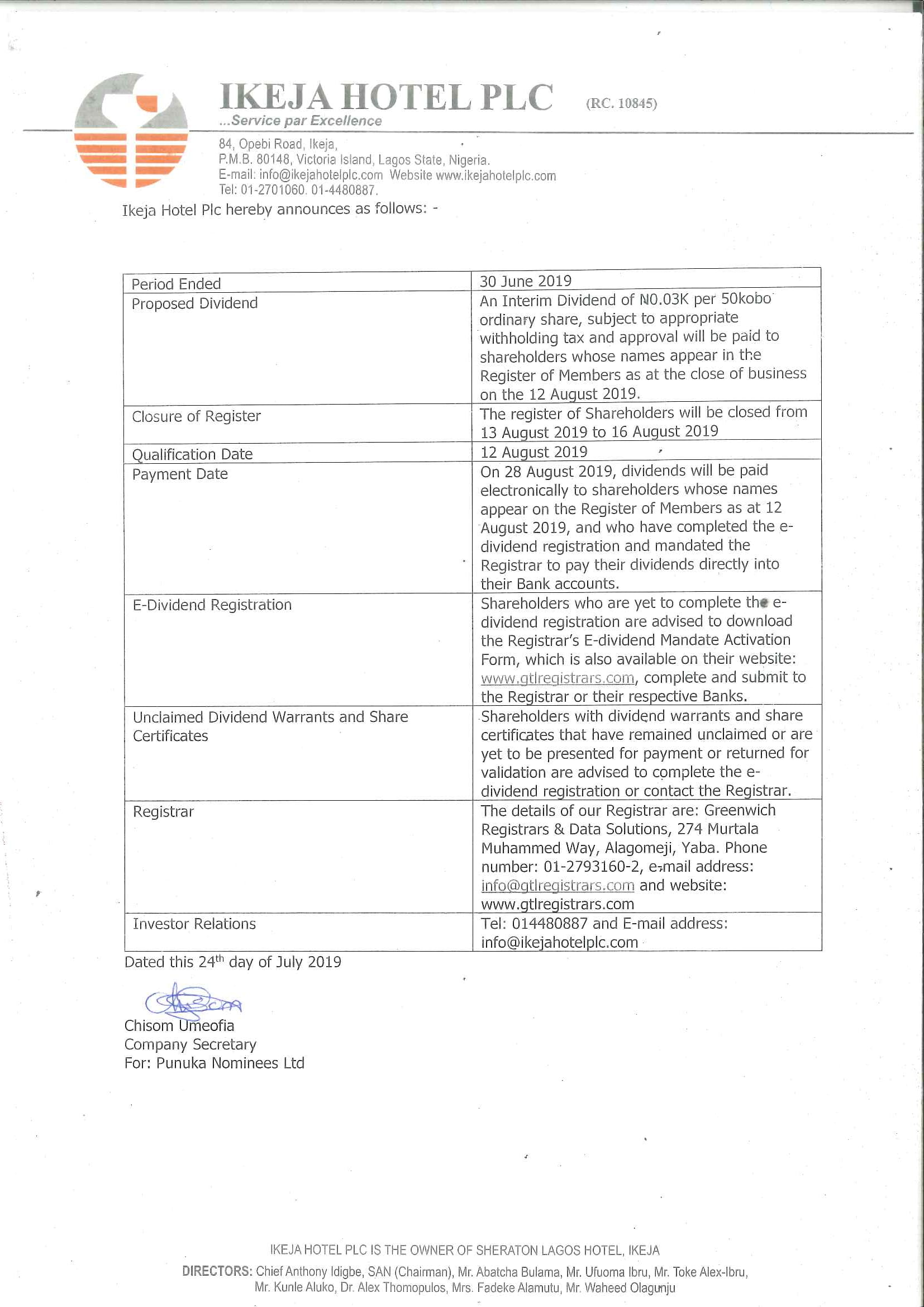 ---
Expiration of Value Added Tax - Order 2014RDER, 2014…
Friday 12 July, 2019
On 27 October 2014, the then Coordinating Minister for the Economy and Honourable Minister of Finance, Mrs. Okonjo Iweala, granted Value Added Tax (VAT) Exemption of Commissions on Stock Exchange Transactions Order (Order) in accordance with the Gazette issued earlier on 30 July 2014. (See, Official Gazette of the Federal Republic of Nigeria: No. 95, Vol. 101). The Order which became effective on 25 July 2014 is valid for a period of five (5) years, and thus the exemption granted in the Order is set to expire on 24 July 2019.
To that extent, this is to notify you that all Dealing Members of The Nigerian Stock Exchange, in compliance with the VAT Act 2007 as amended, shall resume the deduction of VAT on the following commission earned on your capital market transactions, barring any further extensions from the Federal Government:

Commission earned by Dealing Member on traded values of shares;
Commission earned by The Nigerian Stock Exchange (NSE) and
Commission earned by Central Securities Clearing System Plc. (CSCS).
---
FLOUR MILLS OF NIGERIA PLC – PAYMENT OF 2018 FINAL DIVIDEND
Friday 27 July, 2018